These are the 5 components of The S2 Method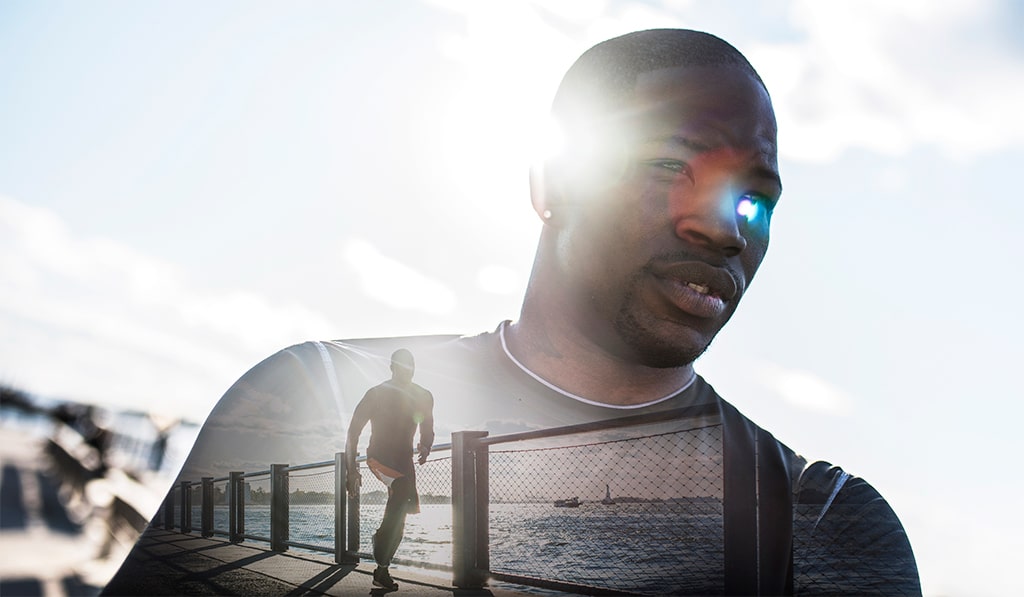 Mind-Muscle Connection
It happens every day, people just like you achieve elite levels of physical performance. It could be completing a marathon or setting a personal record for a squat or deadlift. Truly maximizing your personal performance is a multi-dimensional phenomenon that is about more than just the physical.
Achieving Mind-Muscle Mastery
Awareness

The connection between the body and the mind is essential in optimizing performance. Attention should be fervently placed on all 3 sections of the spine – Cervical (neck), Thoracic (shoulder blade area) and lordotic (lower) back. The spine must stay in extension at all times to reduce the risk of central nervous system injury.

Centering

The ability to manipulate the ever-changing center of mass is critical to optimal movement and injury prevention. The greatest athletes innately understand how to manipulate this (Think "Air Jordan").

Intention

Placing all our intention on the working muscle groups and maximizing the exercise's intention. Benefits include increased neural output and efficiency of movement.

Breathwork

There should be a constant mindfulness of breath. We have to learn how to tactically manipulate it to aid in bracing the core and spine during exercise. This natural movement is the mind/muscle glue.
10-Point Fitness Training
Anyone who's ever been serious about fitness has likely at some point experienced a plateau; that point where despite consistent effort, the physical results seem to have come to a standstill.
10-Point Fitness Training eliminates plateaus by introducing a completely new workout every day.
Where other fitness programs might only focus on 2 or 3 of these points, The S2 Method focuses on all 10.
Cutting Edge Technology
We are living in a data-driven, technology-centered world. We track our likes, our followers, our steps, our search history. We can access home security, personal banking, and communication systems with the click of a button.  Why should our personal health been any different? S2 understands the needs and demands of this mobile mindset. 
We bring in the best of the industry with:
Heart Rate monitored workouts based on your unique fitness level

Onsite hormone and body composition analysis

Online training through our custom mobile app and video library

Live in-house video analysis with coach feedback to maximize technique and improve results
In the 15+ years I've been involved in health and fitness, whether it be as a trainer, competitor or "Corporate Warrior", Stewart offers the most unique and intelligent workout design I've encountered. His one-of-a-kind background gives him a performance-minded approach to everything the human body can achieve. His attention to perfection on how to operate the body in the most effective and efficient way is something I have not experienced elsewhere. You will be challenged physically, mentally and emotionally working with S2. You are not just working out with S2, you are training!